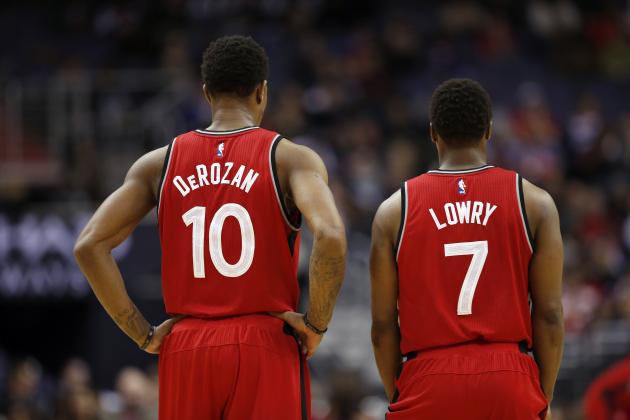 Alex Brandon/Associated Press
4 Reads 0 Comments
With Wednesday's 105-97 victory over the Atlanta Hawks, the 2015-16 Toronto Raptors became the first squad in the franchise's 21-year existence to reach 50 wins in a single regular season, per ESPN Stats & Info.
No longer the only active franchise without a 50-win season, the Raptors have all but clinched the No. 2 seed in the Eastern Conference, and they only trail the Cleveland Cavaliers by two games for the top spot.
Coming off first-round exits in the past two seasons, the Raptors appear to have positioned themselves far better this time around to reach the second round of the playoffs for just the second time in franchise history.
Postseason participants in just eight of their 21 seasons, including this one, the Raptors have a 1-7 record in playoff series, with the lone win coming in 2001 against the New York Knicks.
Even after three straight seasons of 48-plus wins and a playoff appearance, the Raptors own an ugly 728-938 all-time record, good for a .437 winning percentage.
Per Sportsnet Stats, Toronto's 20-year drought without a 50-win season was the fifth-longest such streak in NBA history, though it's only fair to mention that the team won 47-49 games four separate times during that stretch.